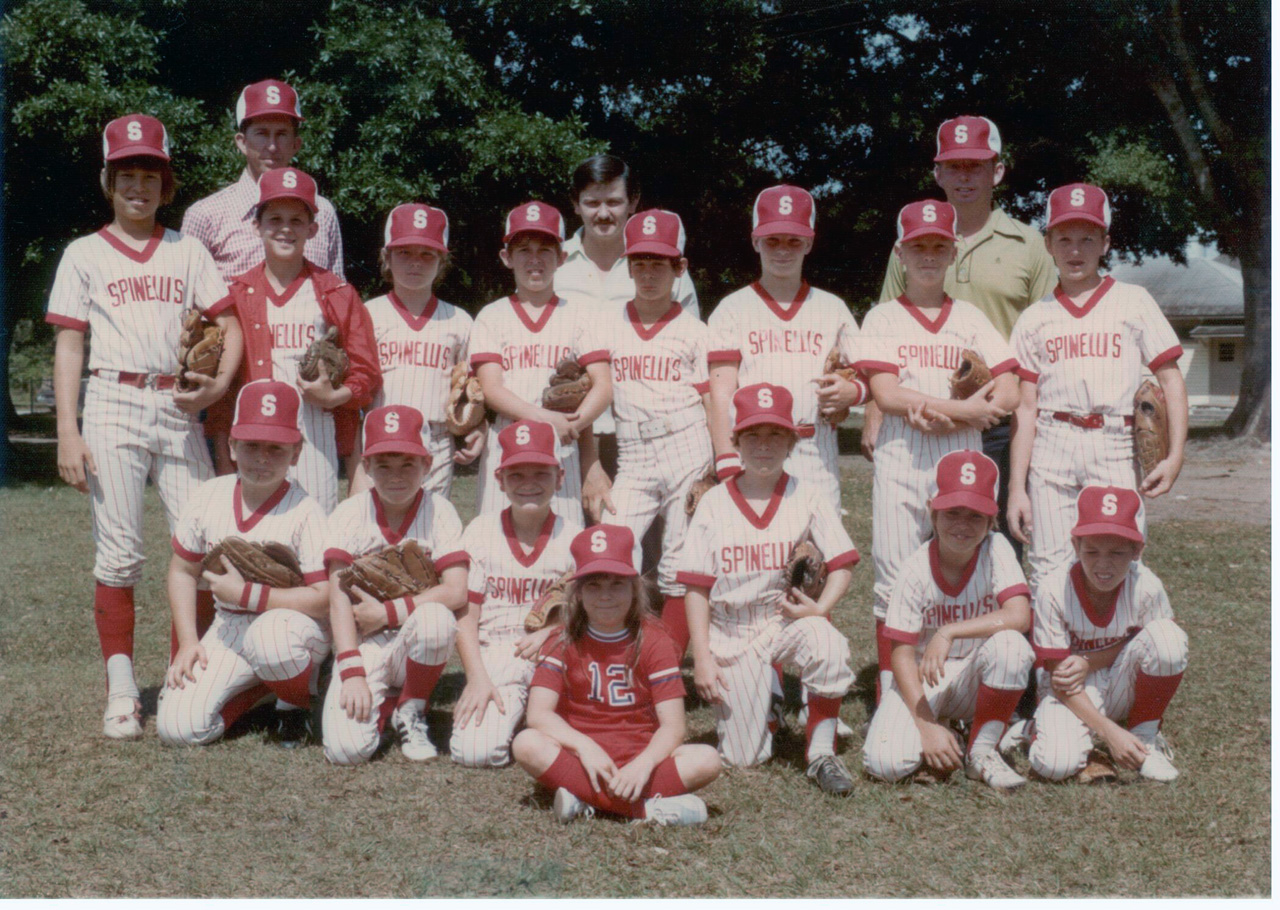 "Youth sports could not exist without millions of volunteers and modestly paid coaches who teach our children how to skate and catch and dribble and also how to get along with others." – Acclaimed non-fiction author and New York Times sports columnist George Vecsey.
Like most people, I am a big fan of Bruce Springsteen. Still, after hearing him sing "Glory Days," it's easy to diminish the value of recalling bygone days of youth, where acts and achievements can grow richer with each passing decade. Since man's earliest days, the impulse to revisit the past has provided an essential means of preserving history and keeping it alive. This site is dedicated to glory days, in general… and more specifically, to the sports coaches behind the best of them.
As I sit down today to look back on Coach Gene Barber of St. Cloud, Florida, I find that my actual recollections are somewhat foggy. Still, I have very fond memories for Coach Barber and for the era of my life where he filled an important role. When we're young, if we don't have coaches, how many people would show up for practice, don a uniform or take the field in any type of organized way? For me between the ages of 10 and 12, I was part of the St. Cloud Little League team sponsored by Spinelli's Restaurant. The first year, my brother Scott was the star pitcher and power slugger, and the head coach was Coach Cecil "Guzie" Whaley, with Coach Barber as an assistant.
Scott has always set himself apart in athletics and in life, and I guess I was so busy watching him succeed back then that my own confidence waned.
In subsequent years after Scott had moved on to the Babe Ruth League, Coach Barber led our squad himself, and we held our own, season to season. Many stories about legendary sports leaders involve teams having their backs to the wall and the Coach delivering some inspiring, adrenaline-inducing speech that turns the tide toward victory. The first thing I remember about my time under Coach Barber was that he was there and available to us, and he exuded a quiet confidence that fueled our team efforts. His son Doug was a team-mate we all looked up to as well. With each passing day, we grew as young men and as a team. I remember the Coach holding us to a high standard of behavior and sportsmanship. There was no swearing… and when anyone would have a disappointing outing, he would have a little time to vent his frustation. Coach Barber would just give them a steady look with the brightest of blue eyes, and emphathize.
Things happened for me that were good and bad during those years and seasons. Mom was always there in the bleachers with the other St. Cloud parents during my games. The fabric of community united us all – some tighter than others – around that ballfield. Our team battled the league competitors in their signature colors: Burchfield in orange; Rotary in blue; Bankers in maroon; VFW in black; Kiwanis in green; and Mercury Marine in yellow, if memory serves. On the ballfield, I eventually earned a promotion to the infield, and had a good run as shortstop. Behind the plate, I was +/- .250 consistently, but never spectacular… although once, I did manage to knock a home run.
And best of all, I can still distinctly remember turning a triple play almost single-handedly. With men on first and second base, the batter connected with a pitch that sent a looping line drive toward left field. I stepped back to the grass, jumped and snagged the ball from the air. Both base runners had run for the next base, making it easy for me to run to second base and tag it for out two, then throw to first baseman Billy Tyson, who tagged his bag for the third out. Running to the dugout, I remember a lot of oohs and aahs, and the steady gaze of the Coach with at least a slight flush of pride, and a broad grin. That moment was great, and so were some of the others experienced with that team… like having our team dinner at the award-winning restaurant that sponsored us, and having the team party at the Barbers' house. Altogether, the experiences were priceless in making me feel confident on my own and as part of a team led by a man I respected very much.
Even during glory days, baseball is never solely about what's happening on the field. In one of the weirder turns of events for yours truly, I was once tossed out of a game by a St. Cloud umpire who had a thing for my mom, where just a night or two before, I had been pivotal in Mom showing him the door. As I left the field in disgrace – thrown out for giving that corrupt umpire "a look" after he called an obvious "ball" a "strike" – I remember Coach Barber standing there defending me. And another shameful moment on the field also left a crater-sized scar. Standing there at the plate in the ninth inning, down by one or two runs with men in scoring position, I was called out, watching the pitch go by that was deemed strike three. That game-ending nightmare moment could not be blamed on a sexually frustrated umpire. The disappointment registered as tragedy, and the walk I chose to take instead of riding home with Mom was literally a trail of tears. I knew the Coach forgave me, but letting him and the team down was tough to swallow.
Years passed and I continued playing ball for coaches and teams in Florida and Illinois. Those days in St. Cloud's Little League were a considerable trial, and I mostly felt that I had been mediocre. However, many years later at a bar in Orlando, I ran into a guy I had not seen since we both played for Coach Barber on Spinelli's. Imagine my surprise as I heard my old friend Byron Stewart assuredly gush, "Man, you were the shit in baseball! You were amazing." In that moment, Byron cast a new light on that bygone era in my life… making me realize that during the tenure of Gene Barber as my baseball coach, I went from a nervous bench-rider to (at least in one person's eyes) something of a contender.
"Thank you Coach!"